Products tagged with Soaps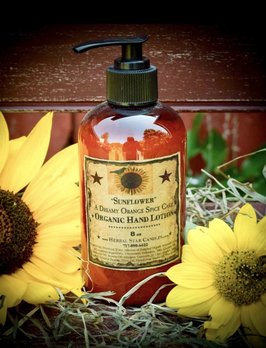 The Sunflower Citrus Organic Hand Lotion is a delicious blend of rich orange spice cake. The oils used are natural and skin safe. Brighten up your day every day with this refreshing scent. Made in the USA!
$13.99
Orange Clove & Spice Liquid Hand Soap
The Orange Clove & Spices (also formerly known as Angel Star Light) Liquid Hand Soap is a blend of orange cloves & spice. You will love this delicious scent. The oils used are natural & skin safe. Made in USA.
$11.99