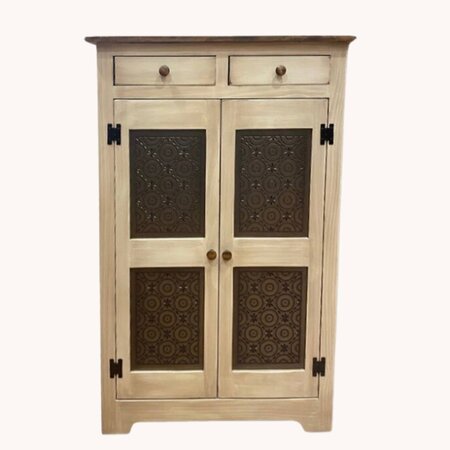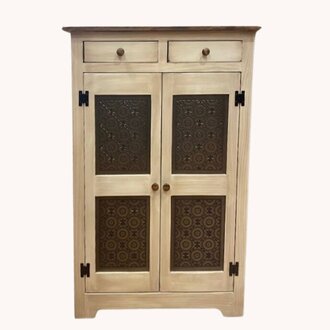 Amish Pie Safe in Farmhouse White
$629.00
The Amish built Country Pie Safe offers lots of storage and beautiful design. Comes with 4 Punched Tin panels, 2 on each door. Made of solid wood. Walnut stained top and knobs. Built in Pennsylvania, USA.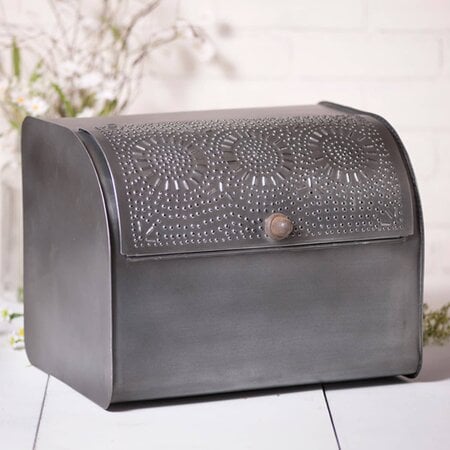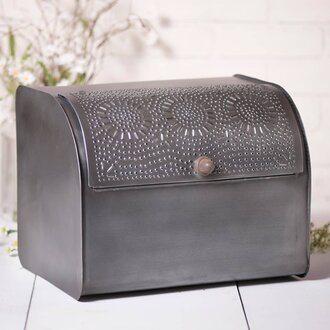 Bread Box Antique Tin
$94.99
This country beauty is the Bread Box Antique Tin. Created with a punched tin design and lots of interior storage. Looks great on a kitchen counter or island. In-stock and ready to ship.
Black Buffet Four Door W/Old Mill Insert 60.25" W x 16" D x 33" H
$825.00
You'll love this 4 door Farmhouse Buffet in black! Great for storage in a dining room or kitchen. Can also work as a TV stand. Made in the USA with solid wood. Tin insert is in the Old Mill design.
Black Metal Star Shade - 6"
$14.99
You'll love the hand painted, metal punched shade, The Black Metal Star Shade. The 6" shade has a chandelier bulb clip. This shade makes a beautiful addition to your country home. Individually clear-wrapped.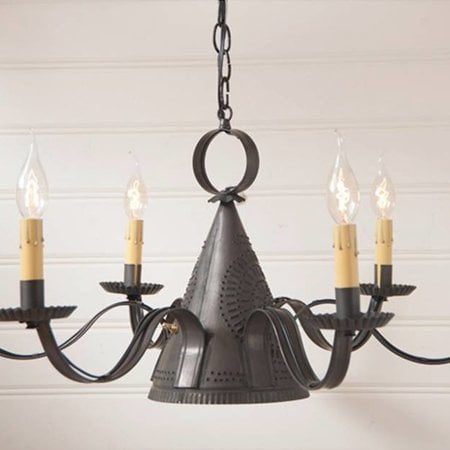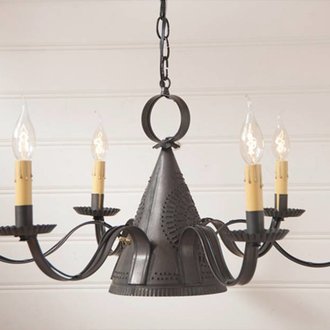 Madison Chandelier in Kettle Black
$399.95
The Madison Chandelier brings a warmth to family gatherings around any table. This stunning light will fit in your home's decor. The center down light & six arms illuminate independently or together. Crafted with an outward punched chisel design.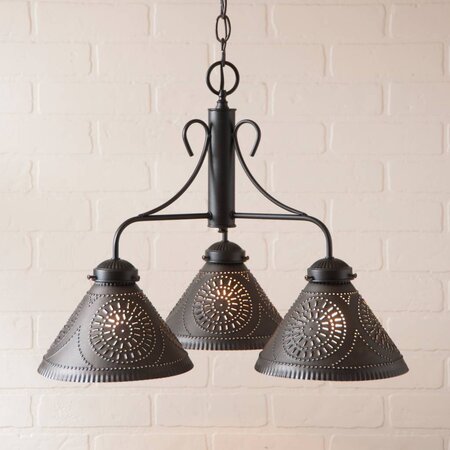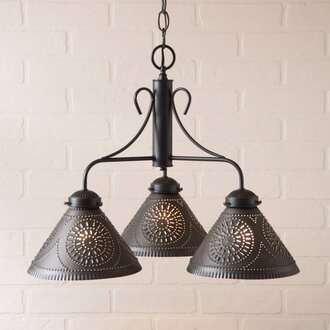 Barrington Island Light - Large
$419.95
Add the timeless Barrington Island Light over your island or sink area. This large light brings a great light to large tables or in game room areas as well. Finished with a black powder coating & accented with Kettle Black finished shades.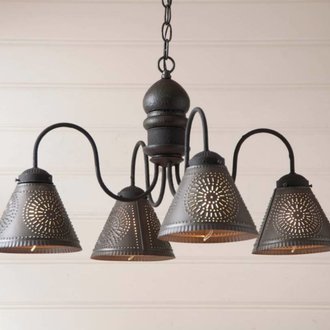 Cambridge Wood Chandelier in Americana
$393.95
Your family and friends will bask in the cozy lighting effect produced by the four sweeping arms & the pierced shades. With its painted wood center, our Cambridge Chandelier is equally at home over a dining room table or in a farmhouse kitchen.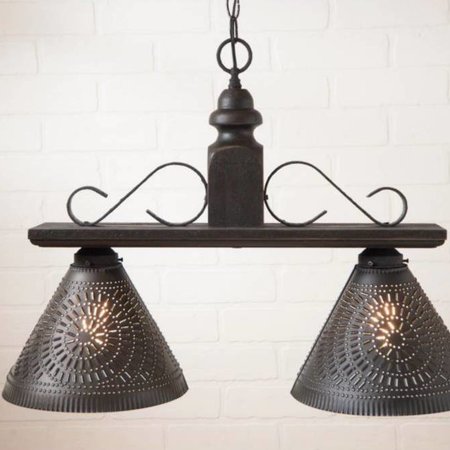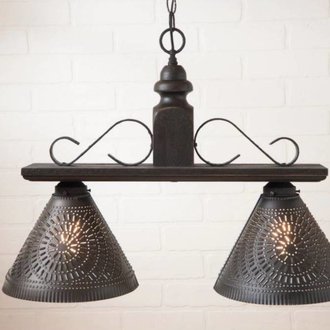 Wellington Medium Island Light
$397.95
The Medium Wellington Light is a stately commanding light that will grace any living area of your home. Most often used in the kitchen over the island or sink area, it also works well for in the game room or over a table.