Products tagged with Placemat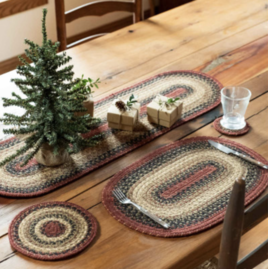 Highland Jute Braided TableTop Accessories
The Highland Jute Collection is a simple Scottish-inspired addition for your home. Deep barn red tones with sage green make a beautiful design . Jute braids are budget-friendly, strong, and naturally water-resistant.
$10.99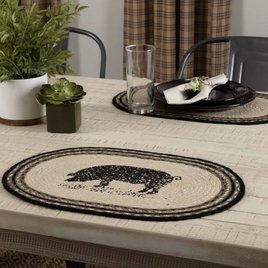 Sawyer Mill Pig Jute Oval Placemat
The Sawyer Mill Pig Jute Placemat is a great "farm to table" addition to your home. In the center of each placemat you'll find a farm pig stenciled in distressed black over ivory & surrounded by concentric braids of black, grey taupe, silver, & ivory.
$9.95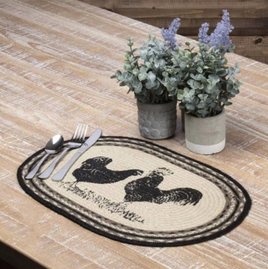 Sawyer Mill Poultry Jute Oval Placemat
The Sawyer Mill Poultry Jute Oval Placemat is a great " farm to table" addition to your home. Each placemat has a rooster and hen, both stenciled in distressed black over ivory & surrounded by concentric braids of black, grey taupe, silver, & ivory.
Feat
$9.95