Products tagged with Panel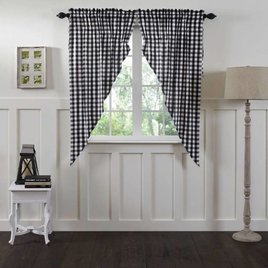 Annie Buffalo Black Check Lined Prairie Curtain
No need to wait until tomorrow, with the Annie Buffalo Black Check Prairie Curtain Set. Let in the sun today (or keep it out if you prefer). Create a relaxed country look for your windows. 100% cotton, lined. Includes drawstring ties for lighting control
$33.95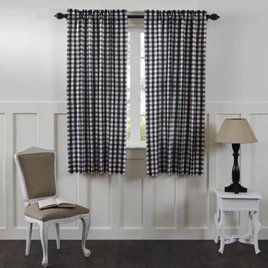 Annie Buffalo Black Check Lined Short Panel
No need to wait until tomorrow, with the Annie Buffalo Black Check Short Panel Set . Let in the sun today (or keep it out if you prefer). Create a relaxed country look for your windows. 100% cotton, lined. Includes two matching tie-backs.
$42.95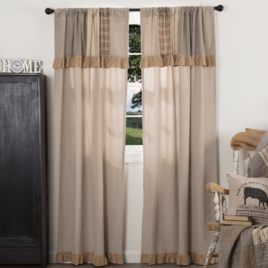 Sawyer Mill Panel w/attached Patchwork Valance
Bring a true Farmhouse feel with the Sawyer Mill Charcoal Panel Set & attached Valance. Love the textured, khaki cotton chambray, lined with white cotton. Valance is detailed with vertical strips of ash grey, creme, and black plaid & striped fabrics.
$80.95