Products tagged with Jar Candles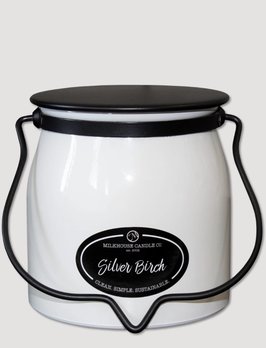 Silver Birch Butter Jar Candle - 16oz
Cooler temps and the scent of evergreens go together with the Silver Birch 16oz Butter Jar Candle. You'll love the warm spices blended nicely with the aromatic evergreens, frosty birch trees and a touch of cool air.
$28.99
Holiday Home Butter Jar Candle - 16oz
Your seasonal gatherings won't be the same without the Holiday Home Milkhouse Candle! Just like the best holiday meal this blend of aromas bring the combination of fresh red apple, cinnamon, clove, & a hint of pine to your country home.
$28.99