Products tagged with Hanging Light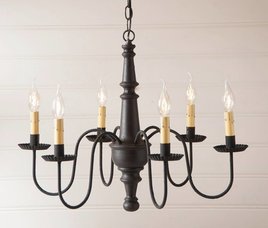 Harrison Wood Chandelier in Americana
Our textured black over red finish adorns this chandelier with an understated elegance. Created with a unique process that makes this chandelier feel like a true antique. The arms are finished in textured black with crimped pans.
$449.95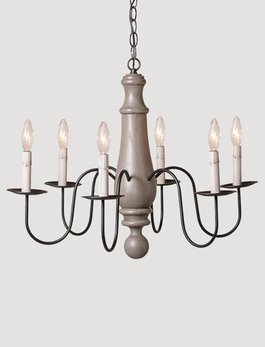 Large Norfolk Chandelier 6 Light
The size of the Norfolk Chandelier helps you to fill a large space. Beautiful over a dining table or hanging in the kitchen. From Irvin's Rustic Chic Collection, designed with colors to highlight today's most popular decorating styles.
$459.95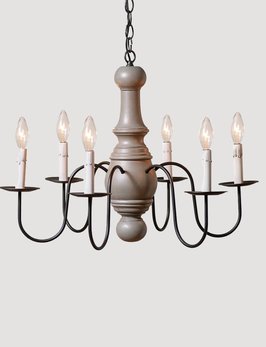 Maple Glenn Chandelier 6 Light
The Maple Glenn Chandelier makes it's statement in simplicity. The smooth design blends with any country home's decor and the 6 arms are sure to give you plenty of light. Available in Misty Blue, Earl Gray or Rustic Brown.
$459.95