Products tagged with Figurines
Folkart Patriotic Bald Eagle - 10.5"
C. Yenke Collectors will love this paper-mache Bald Eagle figurine. Every step is handmade in the USA with no molds. Craig has truly perfected his craft. In-stock and ready to ship. See below for more details.
$149.99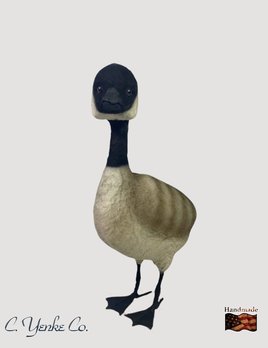 The realism of this beautiful Canada Goose is from the creative studios of C. Yenke. Each is handmade with no molds used. SO realistic! In-stock and ready to ship.
$79.99