Products tagged with Early American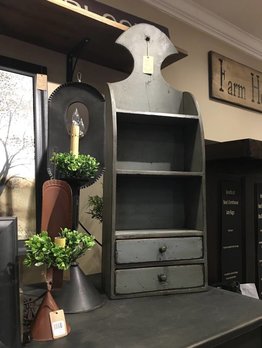 The Whale Tail Shelf takes it'd design from our Early American Settlers. Made of solid wood in the USA this piece will give you beautiful storage handing on a wall or on a table top.
$234.95
New England Fan Back Arm Chair (Shield Seat)
New England Fan Back Arm Chair with Shield Seat is unique because it is built like it was two hundred years ago at the hands of Lawrence Crouse & his son, Abe. They use four different types of wood: Hickory, steamed white oak, Hard Maple & Poplar or Pine.
$625.00