Products tagged with Christmas Melts
Holiday Home 2.5oz Melts Milkhouse
Create the right ambience at your seasonal gathering with the Holiday Home Milkhouse Melts! Just like the best holiday meal this blend of aromas bring the combination of fresh red apple, cinnamon, clove, & a hint of pine to your country home.
$6.95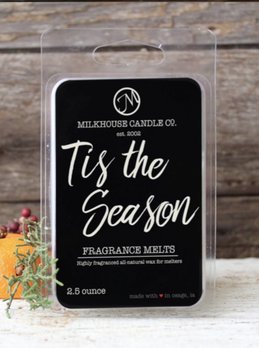 Tis the Season 2.5oz Melts Milkhouse
The scents from Grandma's kitchen will come to mind with the Milkhouse Tis The Season Melts! The delicious blend of tart citrus and warm spices with a touch of vanilla will fill your country home. Made of pure beeswax and natural soy beans.
$6.95