Products tagged with Cabinet
This traditional Apothecary Cabinet is a beautiful piece of Period Reproduction Furniture. Made of solid wood in the USA this 16 drawer cabinet will go well in an entry or bedroom and would also look terrific in the hallway of your country home.
$995.00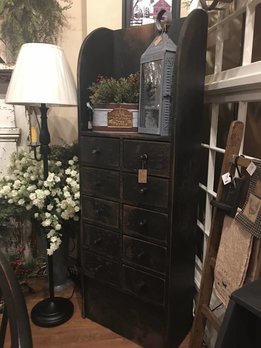 The Tall Apothecary Cabinet is a unique piece for most any space! Made of solid wood with 10 drawers for storage this beautiful piece is also a display space on top. A really special design made in the USA.
$749.00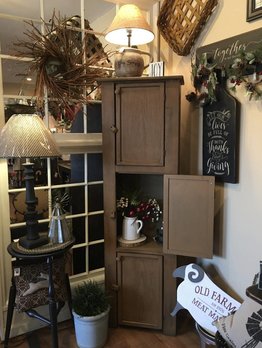 This 3 door Mustard Chimney Cabinet offers a beautiful way to display your treasures and as storage. The rich colors of this country farmhouse cabinet works in a bathroom, bedroom or hallway. Made of solid wood you love this 6' high cabinet.
$405.00