Products tagged with bedspread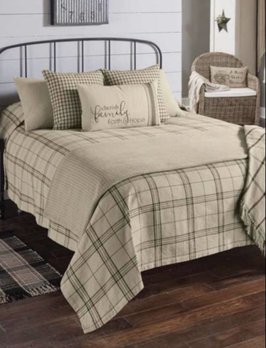 Fieldstone Plaid Queen Black Bedspread
Bring the cozy farmhouse style to your country home with the Fieldstone Plaid Queen Black Bedspread. This Coverlet blends the colors of Oatmeal & Black Plaid. Dry cleaning is recommended to preserve color and to prevent shrinkage.
$135.95
Sale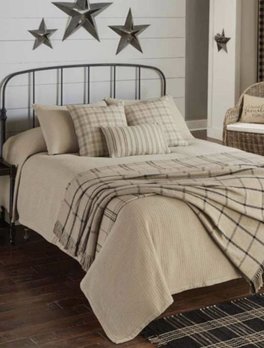 Farmington Queen Oatmeal Bedspread
You'll love the color and texture of the Oatmeal Farmington Queen Bedspread. Because of it's earth tone this bedspspreod is very versatile. Designed by Park Designs it measures 94" x 108". This will fit wit the he country, farmhouse, or lodge look.
Sale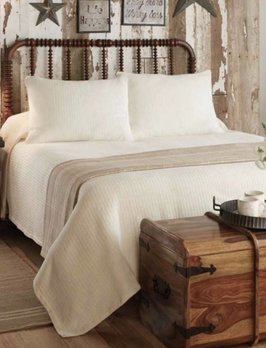 Farmington Cream Queen Bedspread
The Farmington Cream Queen Bedspread is versatile in most every decor. Get creative with your own pillows and shams or add more from the Farmington Bedding Collection! Perfect addition for farmhouse style, country or shabby chic!