Products tagged with Autumn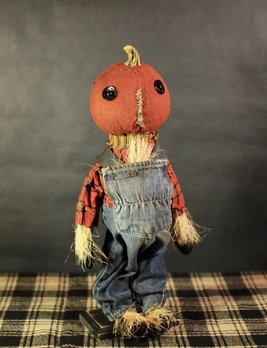 Add to your Fall decor with this handsome fella, Chester The Pumpkin boy! Fresh from his appearance in Farmhouse Style Magazine by Country Sampler. This handmade collectible will add a touch of whimsey, color and texture to your country home.
$73.95
Old trucks hold the ingredients for a hayride after dark and that's the memory the Autumn Truck Candle Sleeve will bring back. Made in the USA. 6 watt bulb and the base of your choice (Antique White, Chocolate & Black) are all sold separately.
$25.95
Autumn Harvest Pumpkin Candle Sleeve

Nothing says Fall like pumpkins and the glow from the Autumn Harvest Pumpkin Candle Sleeve will set the mood. The candle sleeve is made in the USA. 6 watt bulb and the base of your choice (Antique White, Chocolate & Black) are all sold separately.

$25.95

<!—End SharpSpring Form for Email Signup Form -->