Products tagged with Accent Light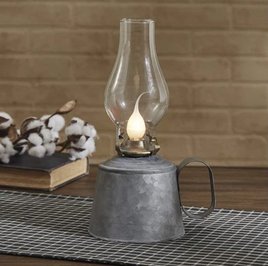 Small Galvanized Oil Lamp with Globe
Add to the charm of your country space with the Small Galvanized Oil Lamp with Globe. This light is designed to look like it's from 100 years ago out of iron and glass. Glove included. Measures 11" tall by 6.15" wide and 4.75" deep.
$45.95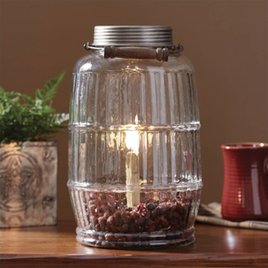 This unique glass Pickle Jar Lamp is designed with a faux candlestick that will create a warm glow in your country home. A wire with wood handle adds to the farmhouse style character. A wonderful ambient light on a buffet, entry table or kitchen counter.
$102.95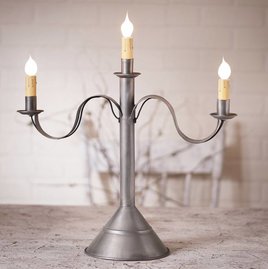 A unique accent light to add a warm glow to your home's decor. This captivating piece will look great in it's purchased state or imagine this piece during the holiday season with beautiful greens and berries adorning the arms. Makes a wonderful gift.
$76.95