Candles/Scents
The 1803 Hummingbird Melter reminds of us of a hummingbird as it moves quickly from blossom to blossom in search of the sweetest nectar. The uplifting blend of juicy orange, lemon, peach, and grapefruit is sure to invigorate the senses.
$6.99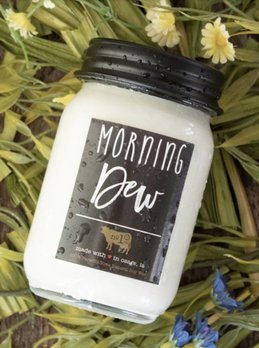 Morning Dew 13 oz Farmhouse Jar Candle
The fresh scent of Morning Dew! Luminous bergamot, sparkling yuzu, dewy lotus and oriental poppy flowers highlighted by wild hibiscus & garden mosses wrapped in sensual patchoui, soft cedarwood & amber-infused musk.
$17.45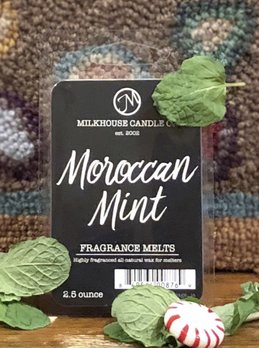 Moroccan Mint 2.5oz Melt Milkhouse
NEW SCENT! Experience the invigorating elements of cool peppermint blending with refreshing eucalyptus and garden rosemary sweetened with fresh spearmint. It won't stick to the sides of most warmers! 100% Paraffin-Free Soy Melt.
$6.95