Handmade Folkart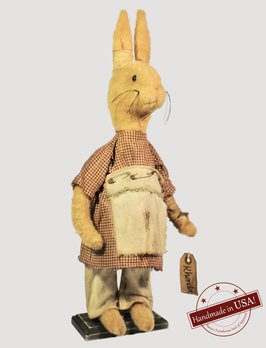 Rhonda The Rabbit with Red Dress
Rhonda the Rabbit in the red dress looks like she's out for a walk on a Spring Day. This handmade rabbit is crafted in the USA using only the finest fabrics.
$74.95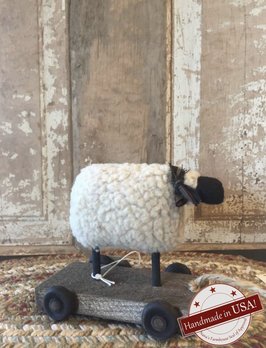 Primitive Sheep On Cart Pull Toy
LAST ONE! You'll love the look of the, Sheep on Cart Pull Toy. Made at the hands of our talented artist this item is made with the same passion you have for Primitive handmade products. This item measures 5" x 4.5" x 3".
$24.95