Kitchen Miscellaneous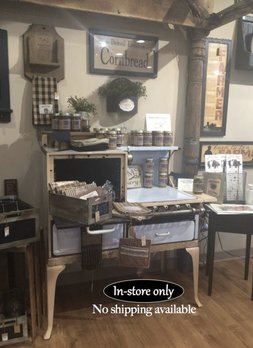 This 1920's Antique Superior Gas Stove will make a great addition to your country home or cabin. It is in remarkable condition and we are selling as is. All knobs are original and the porcelain stove still has it's shine and is in great shape.
$525.00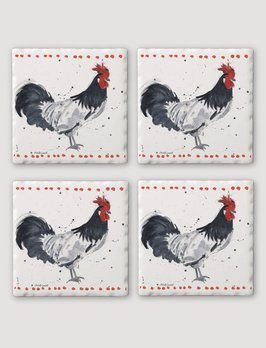 The vintage design of The Crew Coasters set is sure to add to your country style. The timeless design with the rooster adds to your farmhouse decor. Each is created from natural stoneware material that absorbs drips and condensation.
$13.99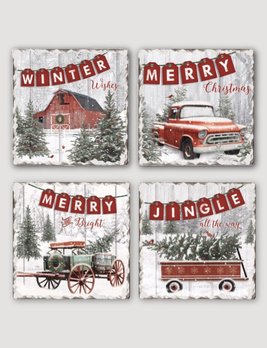 Country Christmas Tumbled Tile Coaster Set
Celebrate the Holiday season with the Country Christmas Coasters! Each tumbled tile coaster has a beautiful winter scene with a rustic barn, old red truck. an old buggy and a red wagon with a Christmas tree.
$13.99