Coasters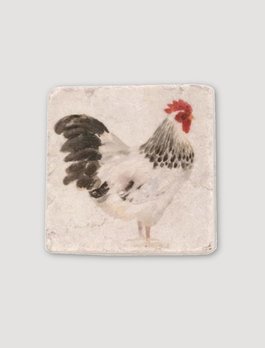 Add the Rooster Resin Coasters set to your farmhouse style! This set of four unique rooster illustrations come on a textured, granite-like background. Each has a cork base for stability and scratch prevention and they are fit for use in any room.
$16.99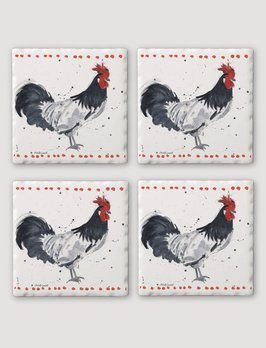 The vintage design of The Crew Coasters set is sure to add to your country style. The timeless design with the rooster adds to your farmhouse decor. Each is created from natural stoneware material that absorbs drips and condensation.
$13.99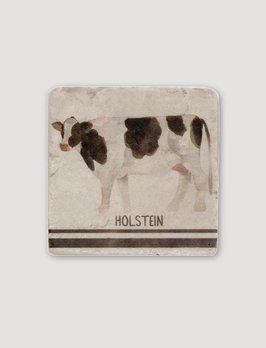 Add to your farmhouse style with the set of Farm Animals Coasters. Each resin coaster has a unique farm animal design and has a cork base for added stability and to prevent scratches. Coasters are perfect for adding a country touch to any room.
$16.99