Mason Jar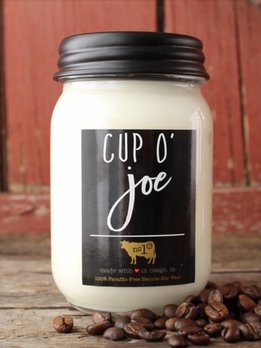 Cup O' Joe 13oz Milkhouse Farmhouse Jar Candle
From the Milkhouse Farmhouse Collection is the scent of your favorite cafe, the Cup O' Joe Mason Jar Candle. Experience the robust coffee accompanied by notes of vanilla, cinnamon, & hazelnut. 70 hours of burn time. YUMMM!

70+ hours of burn time
Soy
$17.75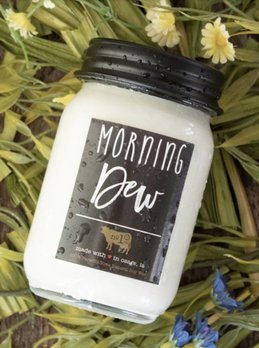 Morning Dew 13 oz Farmhouse Jar Candle
The fresh scent of Morning Dew! Luminous bergamot, sparkling yuzu, dewy lotus and oriental poppy flowers highlighted by wild hibiscus & garden mosses wrapped in sensual patchoui, soft cedarwood & amber-infused musk.
$17.75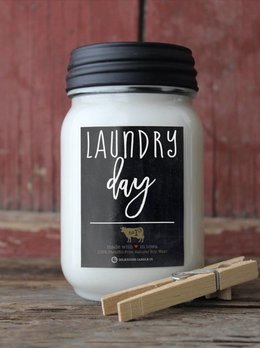 Laundry Day 13oz Milkhouse Farmhouse Jar Candle
Just like the fresh breeze with clothes on the line, the Laundry Day scent evokes memories of a day outside many years ago. A more simple time in the country with a. soap and water scent.
$17.75