Milkhouse Mason Jar
Caramel Corn Mason Jar Candle - 13oz
Caramel Corn says it all! Chestnuts & pecans roasted & glazed with a rich & cozy maple coating then tossed with fresh popped, caramel drizzled popcorn. It brings a smile to every face! 70 hrs. burn time.
$21.99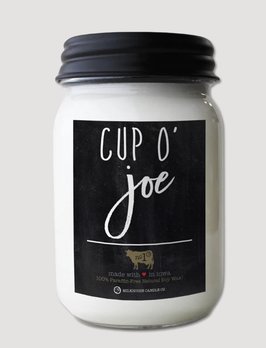 Cup O' Joe Mason Jar Candle - 13oz
From the Milkhouse Farmhouse Collection is the scent of your favorite cafe, the Cup O' Joe Mason Jar Candle. Experience the robust coffee accompanied by notes of vanilla, cinnamon, & hazelnut. 70 hours of burn time. YUMMM!

70+ hours of burn time
Soy
$21.99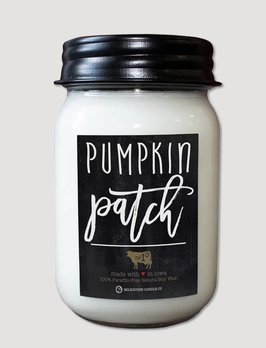 Pumpkin Patch Mason Jar Candle - 13oz
A family day experiencing time together on a Fall day is captured in this scent, Pumpkin Patch. Hot pumpkin spice fragrance made from paraffin free soy wax. In-stock and ready to ship. See more details below.
$21.99