Design Imports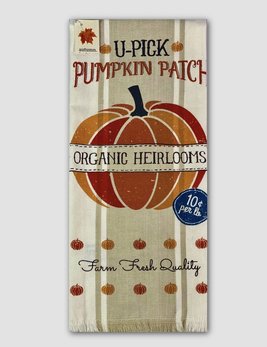 Pumpkin Farm Printed Dishtowel
Celebrate the Fall season in your kitchen with the Pumpkin Farm Dishtowel. With rich colors and beautiful design this is sure to fit in with your country style. Made with cotton.
$8.50
U-Pick Pumpkin Patch Printed Placemat
You'll love this pumpkin design placemat for your Fall and Thanksgiving table. With script U-Pick, Pumpkin Patch and Organic Heirlooms, along with the pumpkin will make this a favorite.. Made of cotton .
$7.50