CTW Home Collection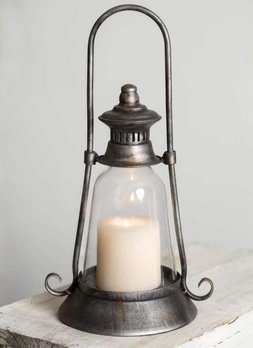 ARRIVING SOON! Burn your candles safely with the Edmonton Candle Lantern. Pictured here with a 3" candle (not included). This timeless touch will be a great addition to any room. Includes the glass chimney.
$40.95
Perfect for a pendant lamp you want to use it over a table or bar area! This canopy kit works with pendant lamps. With the canopy kit, pendant lamps can be professionally installed as a ceiling fixture, as shown. Includes hardware & strain relief.
$10.99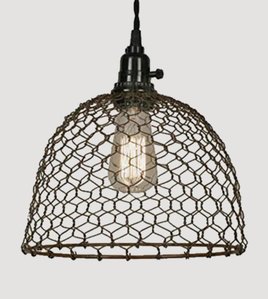 The Chicken Dome Pendant is a beautiful addition to any spot that needs lighting with a rustic feel. It measures 10" Diameter x 10-3/4" Tall and plugs into any wall outlet. Shown with a 40 Watt bulb, not included. No wiring needed.
$49.99