Mason Jar from Milk Reclamation Barn
Sweet Vanilla Mason Jar Candle - 13 oz
Let relaxation come to your casual home as you take in the aroma of the Sweet Vanilla Mason Jar Candle. This soy candle is hand poured in the USA and has a burn time of approximately 70 hours. In-stock and ready to ship.
$25.95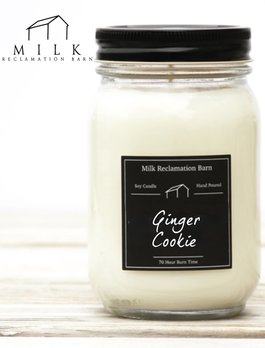 Ginger Cookie Mason Jar Cookie - 13 oz
The scent of fresh baked cookies float thru the room with with the Ginger Cookie blend. Hand poured in a stylish Mason Jar. Approximately 70 hours of burn time. This Soy candle is in-stock and ready to ship.
$25.95