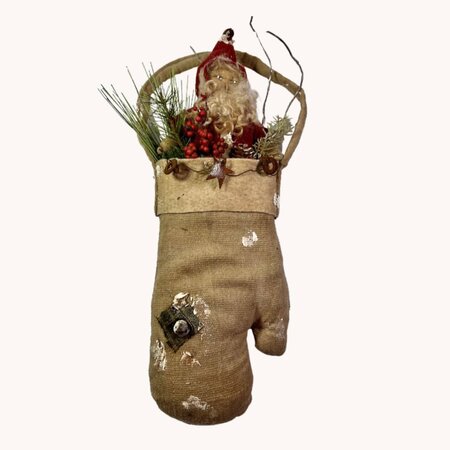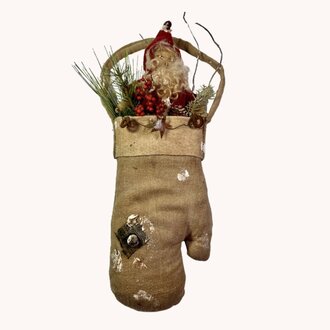 Hanging Burlap Mitten with Santa - 17"
$99.99
Rustic and nostalgic...this Olde Time Santa is nestled inside a large mitten overflowing with seasonal greenery. At 17" tall, it's sure to be one of your home's stand-out holiday decorations! Completely handmade in the USA and ready to ship.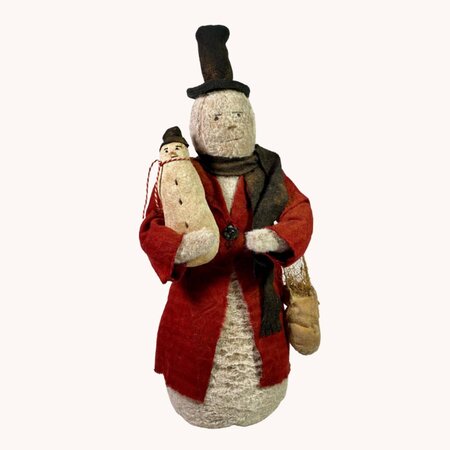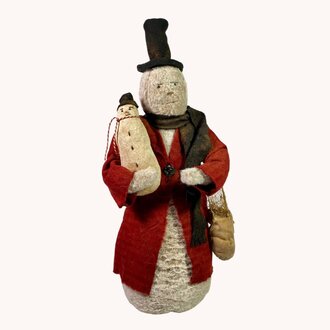 Gus The Handmade Snowman Doll - 19"
$139.00
Say hello to Gus the Snowman and his adorable mini-me! Dressed in a top hat, coat, and scarf, Gus and his little friend are "going places!" The duo is sure to set your snowman collection apart. Completely handmade and in stock!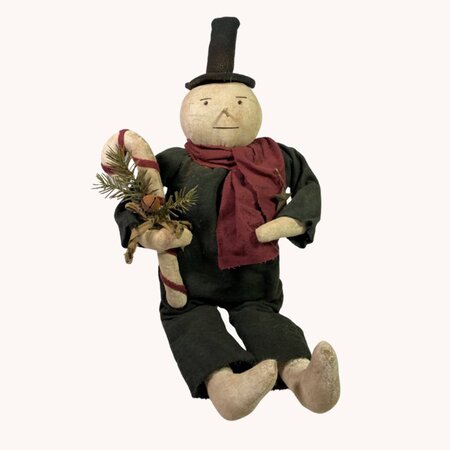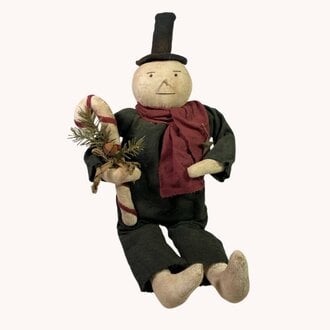 Percy The Snowman Shelf Sitter Doll - 25"
$139.00
The face of Percy tells his story. His smile is that of good thoughts and his eyes, full of hope for the Winter season. This shelf sitter doll is handmade in the USA. Detailed with a candy cane, top hat and deep red scarf. In-stock, ready to ship.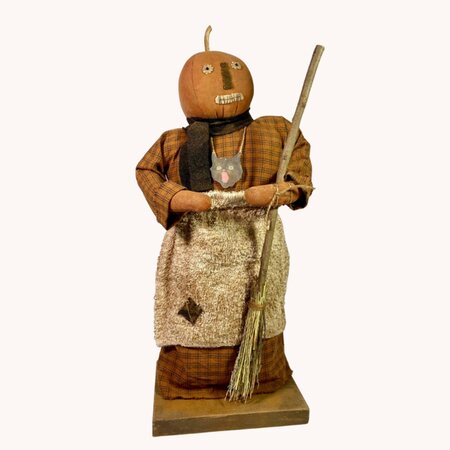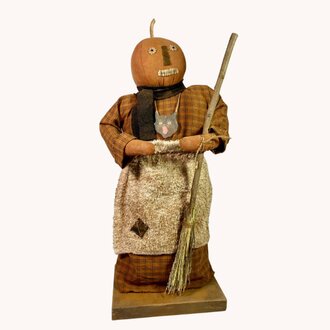 Nell Pumpkin Lady Doll Holding Broom - 17.5"
$123.00
Nell has been working hard all day and just stepped out on the porch to sweep. This primitive handmade doll is detailed with an apron, brown scarf and broom and stands on a wood base. A great accent for Fall & Halloween! In-stock!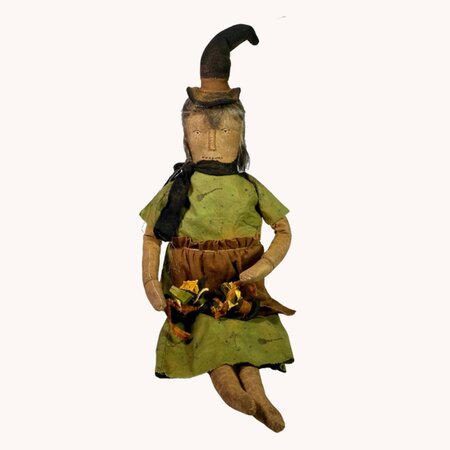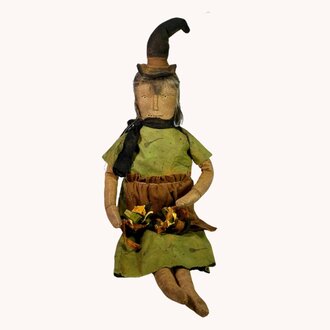 Selma The Witch
$145.00
Selma the Primitive Witch is a great addition to your Fall decor this year! With rich colors and handmade stitching she is a great accent in your country home. Has a weighted base. Looks great with your other Autumn decor . Handmade in the USA.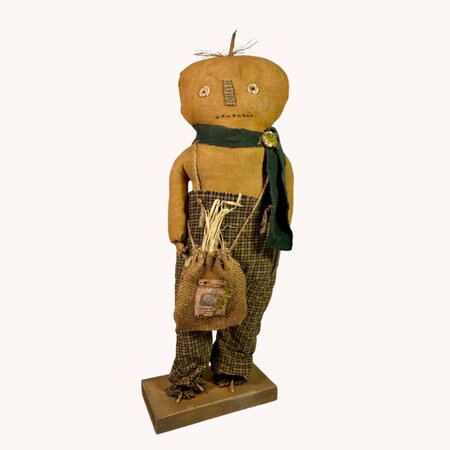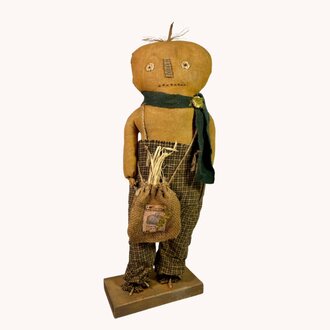 Odis Pumpkin Doll - 17" T
$123.00
Odis has such personality! It's as if his hands are tucked inside his pockets in a gesture of being cool. Great Fall detailing with plaid suspenders and a bag full of straw. In-stock and ready to ship. See more details below.