Rabbits
Primitive Handmade Rabbit In Basket
This Primitive Handmade Rabbit in Basket is a cute addition to your Spring. Made by one of our talented and passionate artisans who loves Primitives as much as you. Measures 6" x 5".
$27.95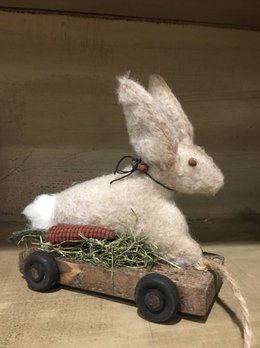 Primitive Wooden Pull Toy Rabbit On Cart - Small
A touch of Primitive folk art for Spring, the Rabbit Pull Toy On Cart - Small, is a handmade toy to a time gone by. Perfect for your shelf or bookcase. Made by hand of only the highest quality fabrics and wood.
$24.95
Sale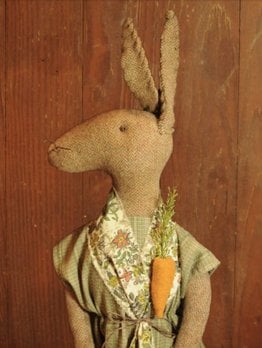 ONLY 1 LEFT! Bring the simplicity of Primitive to your home and a touch of whimsy with this Handmade Rabbit. Hand-stitched with only the finest fabrics and created at the hands of one of America's leading traditional artists.