Spring Decor
Brighten a room after dark with the Galvanized Bird Night Light. This metal night light is a great accent. Bird lovers will want to use this year round.
$16.95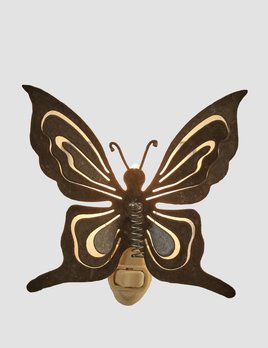 Brighten up your night time space with the Butterfly Night Light. Just as in this picture the brown metal butterfly will light up the wall and outlet behind the butterfly and give you a soft glow in the surrounding space. 5 watt bulb included.
$18.00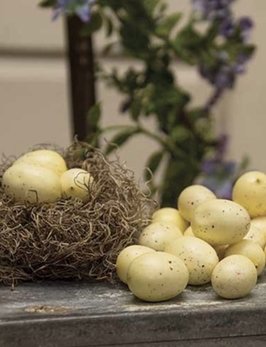 Put a finishing touch on your country style with the Cream Eggs in Bag. Each bag has a set of 24 assorted sized foam eggs. Each has a speckled finish. There are 12 of each at 1¼" and 1½" high.
$6.99