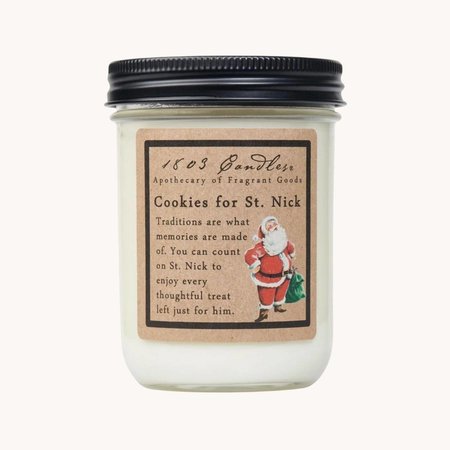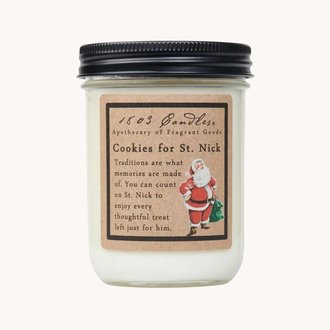 1803 Cookies For St. Nick Candle
$24.99
The 1803 Cookies For St. Nick Candle reminds you of the excitement of preparing for St. Nick. The scent of snickerdoodle cookies made with sugary caramelized vanilla, warm spice, and country-churned butter; filling his belly before he disappears.
Holiday Home Butter Jar Candle - 16oz
$28.99
Your seasonal gatherings won't be the same without the Holiday Home Milkhouse Candle! Just like the best holiday meal this blend of aromas bring the combination of fresh red apple, cinnamon, clove, & a hint of pine to your country home.
Orange Marmalade Soy Jar Candle
$22.99
The Orange Marmalade Soy Candle is a true stand out! This soy candle is made with orange spice marmalade and creamy vanilla in a 16oz like mason jar. With it's vintage lid this candle is sure become a favorite!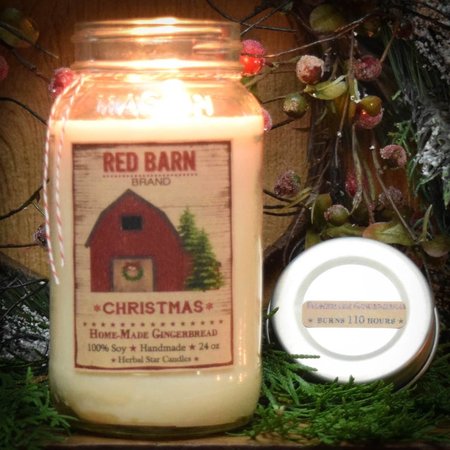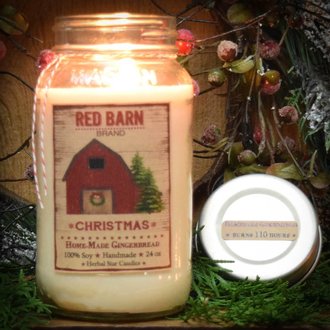 Home-made Gingerbread Red Barn Jar Candle
$28.99
The scents of your favorite kitchen during the Holiday is captured in this Home-Made Gingerbread Soy Jar Candle. From the new line of 100% Soy Wax Candles poured into a 24 oz "Old Look" Mason Jar topped with a "vintage" tin lid!
Caramel Apple Butter Jar Candle - 16oz
$28.99
Refresh the Fall season in your home with the Caramel Apple 16oz Butter Jar Candle. Imagine the scent of fresh, crisp apple slices dipped in gooey caramel with a touch of buttery maple, sweet vanilla and warm cinnamon. LOVE!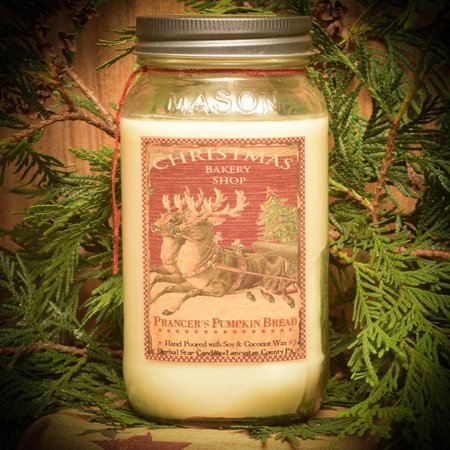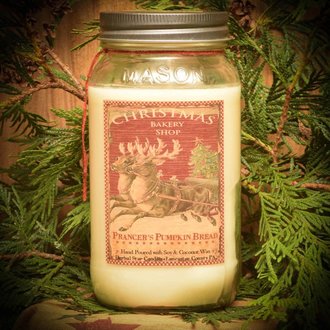 Prancer's Pumpkin Bread Soy Jar Candle
$28.99
Prancer's Pumpkin Bread from Herbal Star is a blend of sweet & spicy pumpkin bread. 100% Soy candle. Fans of the Pumpkin Star Patch scent will love this too!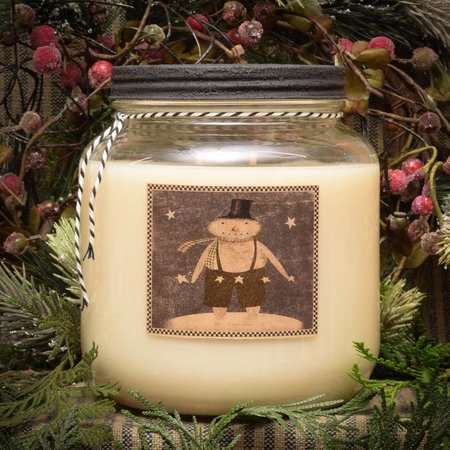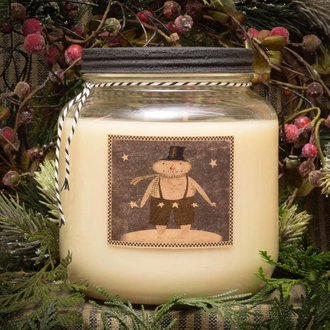 Winter Star Dust Jar Candle
$55.99
Enjoy the rich vanilla & cinnamon spice of the Winter Star Dust Soy Candle. This blend is one of Herbal Star's original scents & now has a richer scent with a new cinnamon & vanilla.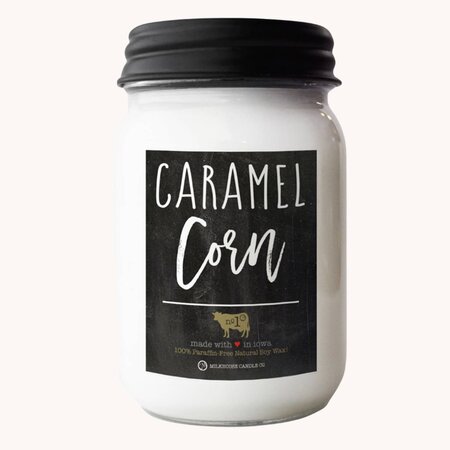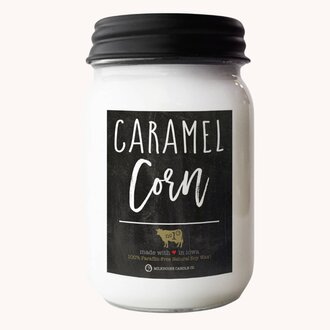 Caramel Corn Mason Jar Candle - 13oz
$21.99
Caramel Corn says it all! Chestnuts & pecans roasted & glazed with a rich & cozy maple coating then tossed with fresh popped, caramel drizzled popcorn. It brings a smile to every face! 70 hrs. burn time.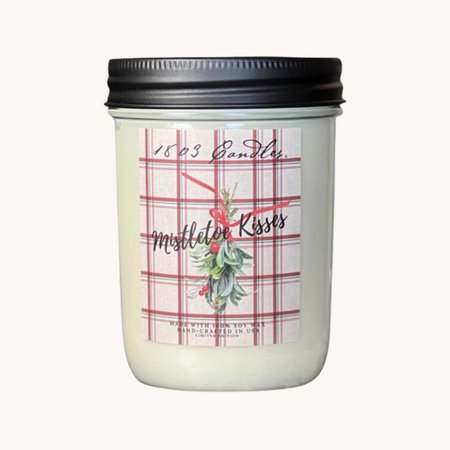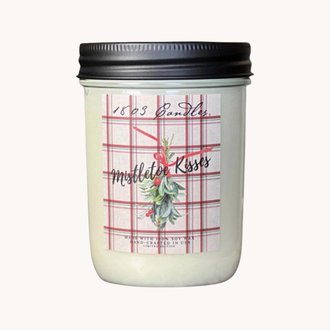 1803 Mistletoe Kisses Limited Edition Candle
$24.99
Here is the delicious scent of Mistletoe Kisses in the Limited Edition Plaid Label Jar! Sparkling pine heaped with sweet berries & notes of cedar wood. TOP seller during the Holiday season. Made with 100% Soy Wax. Hand-crafted in USA.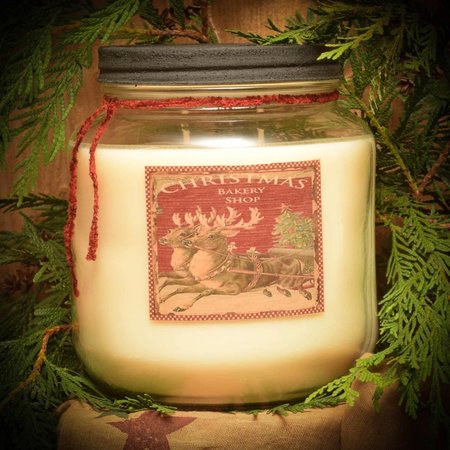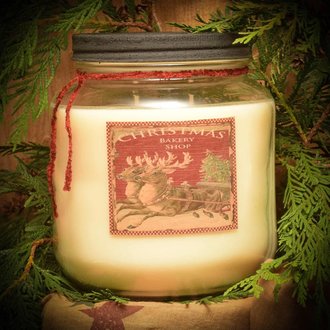 Prancer's Pumpkin Bread Jar Candle
$55.99
Prancer's Pumpkin Bread is just like it sounds! A blend of sweet and spicy pumpkin bread. This 64 oz Jar candles has two wicks and burn for 300 hrs. Hand poured in Lancaster County, PA.
Home-Made Gingerbread Mittens Soy Jar Candle
$28.95
Memories from the Holidays of the past will come to mind with the scent Home-Made Gingerbread Jar Candle. This seasonal favorite is a blend of 95% Pure Soy with 5% High End Coconut Wax. You'll love the 24 oz "Old Look" Mason Jar, Burns 110 hrs.