Hooked Rugs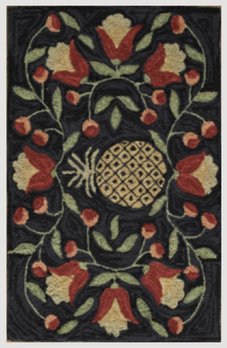 You're going to love this Pineapple Hooked Rug 48 x 72 by Teresa Kogut, rich colors are combined with the welcoming pineapple motif to create a stunning design.
$239.99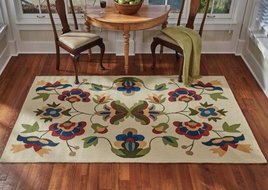 Vine & Blossom Hooked Rug 5' x 8'
This versatile hooked rug is designed for indoor/outdoor use. Spot clean with a mild detergent or hose off with your garden hose. Its vine and blossoms are inspired by a late-18th century wool-embroidered bedcovering, known as a counterpane or bed rug.
$297.95