Kitchen Gifts under $50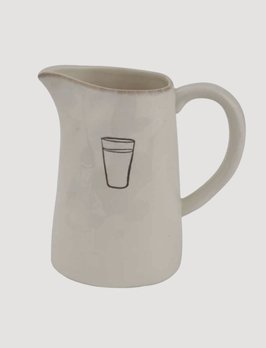 The Villager Pitcher comes from the Villager ceramic dishwater collection and is made from high fired dolomite. In cream background with debossed pencil sketched kitchen icons features brushed edges. A beautiful Farmhouse look for your home!
$33.95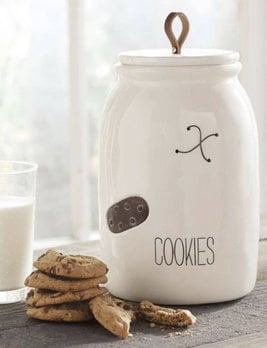 The Bistro Cookie Jar is a perfect cookie jar... full of cookies or not! The ceramic jar features an debossed "COOKIES" sentiment, studded bronze accent plate, copper wire detail & removable ceramic lid with faux leather loop handle & silicone seal.
$37.95