Seasons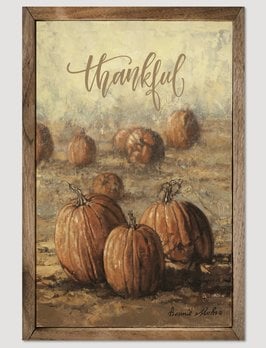 Thankful Pumpkins By Bonnie Mohr Wood Framed Sign
We are thankful for the art of Bonnie Mohr. This artist creates views that reflect the Wisconsin dairy farm her family owns. This sign reflects harvest time. In-stock and ready to ship. See various sizes.
$82.99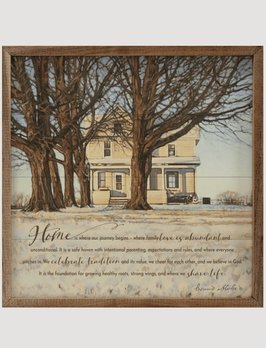 Home by Bonnie Mohr Wooden Framed Sign
Home is our beginning, our comfort and the one place we can always go to smile again and feel a part. Bonnie created this painting to celebrate the wonder and importance of home life. In-stock and ready to ship.
$56.99
The duck is sure to bring a smile when you see it on the farm or on water. The Duck on Grass Framed Sign is no different and will look great in your casual space. Made with deep wood frame. In-stock and ready to ship.
$42.99