32" - 36"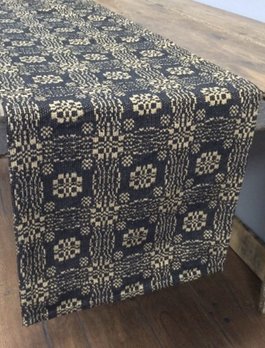 Gettysburg Black/Tan Table Square - 34"
This timeless table square in the Gettysburg pattern will become a favorite in your traditional home. Designed with an old time look this black and tan combination will accent your primitive or colonial home decor. Made with a cotton weave.
$22.95
Weathered Oak Table Topper Square
Give any table a new look with the Weathered Oak Table Topper. This farmhouse style inspired table square will look terrific in your country home. Perfect on a kitchen table, entry table or coffee table. Made of cotton, measures 36" x 36".
$20.95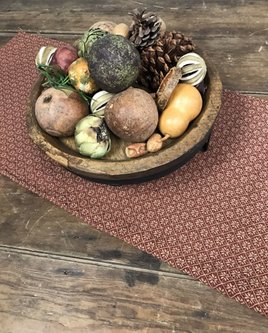 Cherry Blossom Red/Tan Table Square - 34"
Bring the texture and timeless colors of the 34" Cherry Blossom Table Square to your favorite tabletop! This beautiful textile is a 100% cotton weave of red and tan.
$22.95