Decorative Storage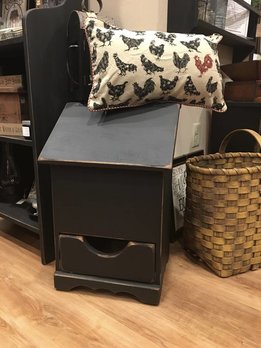 Here's a great addition to your kitchen, the Trash Can Holder with Drawer! Trash in the top, bags in the drawer! Made of solid wood in the USA! Local pick-up only.
$99.00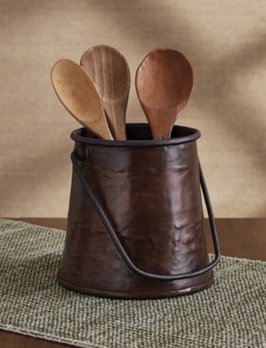 Bring a stylish farmhouse touch to your kitchen with the Fulton Utensil Crock. This crock is water tight and can double as a wine cooler. Copper finish, the Fulton Utensil Crock measures 7 1/2" x 8 1/4". Fill with utensils or flowers.
$44.95
Add this Rustic Utensil Crock to your country kitchen! A stylish way to display your spoons, spatulas and much more.
$22.95