Fall
This Primitive Mouse on Pumpkin is a whimsical addition to your country home. Made with only the best fabrics this handmade item is in short supply.
$66.95
Add a touch of whimsy to your Halloween decor with the Black Witch Hat! A Primitive touch adorned with "The Salem Wardrobe Company Established 1865" label. Made at the hands of an American Artist!
$16.95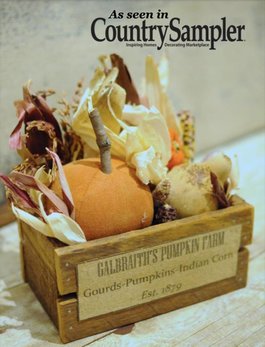 Bring a touch of Fall into your country home with the Fall Pumpkin Box. This wooden box holds all those things that remind you of falling leaves, hayrides and scarecrows. Put the finishing touches for Autumn with this handmade accent.
$39.99