Everyday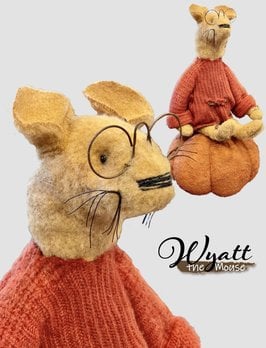 Wyatt is an adorable Primitive mouse sitting on an orange pumpkin. He is a very distinguished fellow in his glasses and comfy sweater. Handmade in Pennsylvania, USA.
$74.95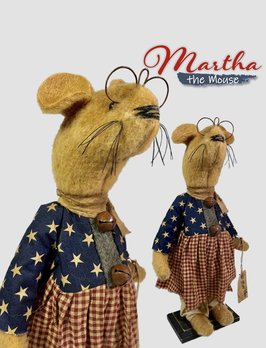 This patriotic lady is dressed in her Americana style with stars and a red checked dress. Martha is a timeless addition to your country home and can be displayed year round to brighten any room. Made with love in the USA.
$76.95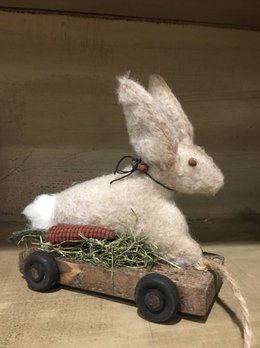 Primitive Wooden Pull Toy Rabbit On Cart - Small
A touch of Primitive folk art for Spring, the Rabbit Pull Toy On Cart - Small, is a handmade toy to a time gone by. Perfect for your shelf or bookcase. Made by hand of only the highest quality fabrics and wood.
$25.95