Smith Redware
Americana Flag Round Redware Plate
The Patriotic "Flag Round Plate" is a beautiful addition to your American Redware collection. This 11.25" plate is decorated in rich, vibrant, colors. This piece is sure to be a centerpiece in any room!
$135.00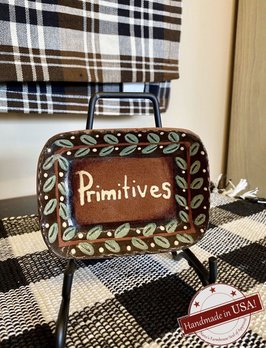 Primitives Square Plate with Black Border
The black border of the Primitives Square Plate made the colors very rich. This simple & timeless design will add to your country style. This American Redware piece is handmade in Ohio, USA. Measures 4.5".
$24.95