David T. Smith's Turtlecreek Pottery
Sale
You're going to love this Bean Pot from Turtle Creek. Handcrafted in Ohio by Turtle Creek Pottery this beautiful Redware Pottery is from the Workshops of David T. Smith.
Sale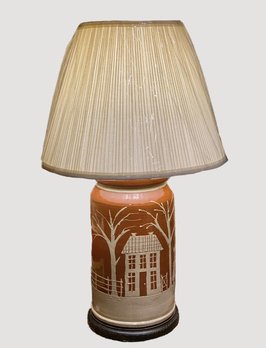 Farmhouse with Sheep Redware Pottery Lamp
This Farmhouse with Sheep Pottery Lamp is from the studios of David T. Smith's Turtle Creek Pottery. The artwork in the reware lamp base make this a true heirloom! Shade included. Local pick-up only.