Clay Craftsman Pottery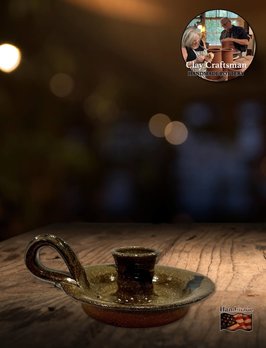 Crock Candle Holder - Brown 7"
Primitive Crock Candle Holder with Crow design is handmade of clay in the USA. Made with a handle that helps you pick it up & is designed with a tray that can capture wax if you use traditional candles. In-stock & ready to ship. See details below.
$24.99