Baskets
Woven Bee Skep Mustard - Large
This Woven Mustard Bee Skep Basket has been hand-made and painted. Each one has a hole for the bees to come and go. For over 37 years our baskets have been made in Maine with attention to detail & with the love of continuing this art form.
$59.95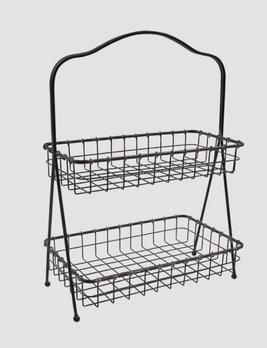 Two Tier Metal Basket On Stand
Designed to provide dual levels of storage the Two Tier Metal Basket On Stand is a functional addition with farmhouse style. The baskets are spaced far enough apart to give you ample storage in both baskets. Easy to pick and move around!
$79.95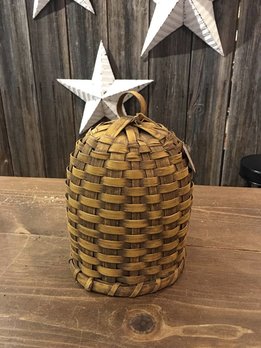 Woven Bee Skep Mustard Basket - Small

This Woven Mustard Bee Skep Basket has been hand-made and painted. Each one has a hole for the bees to come and go. For over 37 years our baskets have been made in Maine with attention to detail & with the love of continuing this art form.

$32.95

<!—End SharpSpring Form for Email Signup Form -->