Shelves & Storage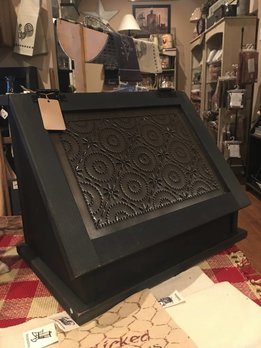 The black Punched Tin Bread Box is a perfect storage space for your kitchen or could organize all your chargers for phones, etc. Punched Tin Front and solid wood construction. Made in Pennsylvania, USA.
$72.95
NEW ARRIVAL! This set of Three Stacked Boxes will look beautiful in a Colonial or Country home. Made out of solid wood with an aged finish these boxes look like an heirloom from a century ago. Due to size and weight not available for flat rate shipping
$499.00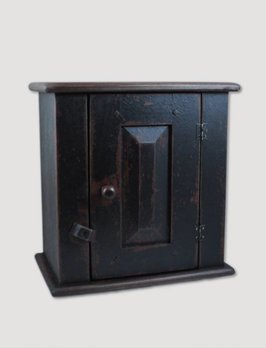 Hanging Black Cupboard with Door
A perfect keeping place for important items this Hanging Black Cupboard is a piece of Colonial traditions from a time gone by. From the workshop of Kenneth James this small cupboard will become an heirloom for generations in your family!
$197.00