Shelves & Storage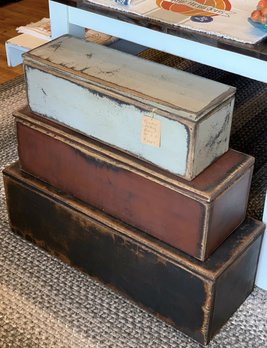 You'll love the 3 Primitive Stacking Boxes in your traditional home! Made of solid wood these boxes have a great design and give you lots of extra storage. The tan, marroon and black boxes will be a great accent or when used as a side table.
$299.00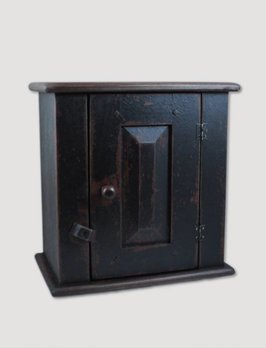 Hanging Black Cupboard with Door
A perfect keeping place for important items this Hanging Black Cupboard is a piece of Colonial traditions from a time gone by. From the workshop of Kenneth James this small cupboard will become an heirloom for generations in your family!
$197.00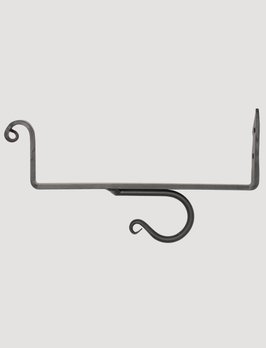 The 8-Inch Shelf Curtain Bracket is the perfect solution to create more display space within your home. Each bracket has the space to accommodate your own 8 inch wide shelf. The underneath has a hook for hanging your curtain swag or rod.
$8.95