Wood Shop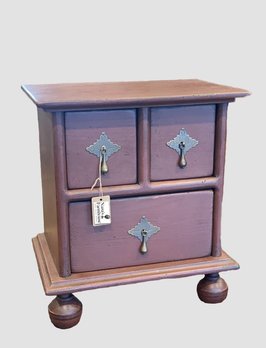 Beautiful Colonial William & Mary Apothecary Box is a great display item that is also functional storage. Perfect for your jewelry, remote or coasters. It all depends on the room you choose to use it in. Handmade and finished in Maine, USA.
$375.00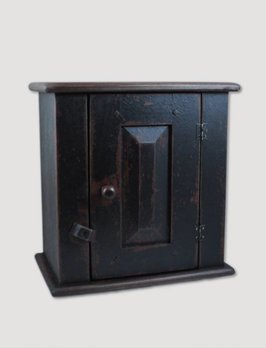 Hanging Black Cupboard with Door
A perfect keeping place for important items this Hanging Black Cupboard is a piece of Colonial traditions from a time gone by. From the workshop of Kenneth James this small cupboard will become an heirloom for generations in your family!
$197.00
NEW ARRIVAL! This set of Three Stacked Boxes will look beautiful in a Colonial or Country home. Made out of solid wood with an aged finish these boxes look like an heirloom from a century ago. Due to size and weight not available for flat rate shipping
$499.00