Room Spray
The Lemon Daisy Room Spray is a scent of freshly baked lemon biscotti. You won't find this to be a pledgy lemon, but baked lemon cookies. Made in USA!
$7.95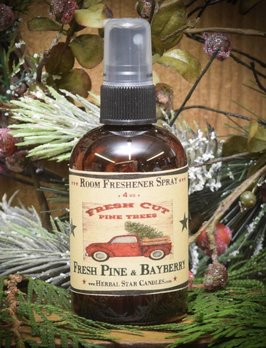 Fresh Pine & Bayberry Room Spray
Refresh your space for the Holidays with the scents of fresh pine and bayberry. This room spray is a perfect blend of seasonal favorites. Herbal Star products are made in the USA. A great choice for your kitchen or bath.
$7.95