Bath Accessories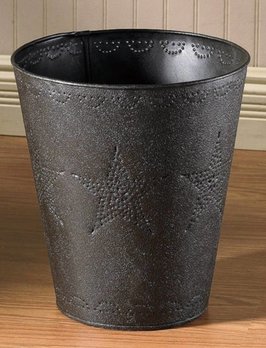 The star is a classic country & primitive design. With our Star Punched Tin Waste Basket, you can add a country primitive touch to any room in your home. It is too decorative to hide! Textured black paint, punched star design on tin.
$29.95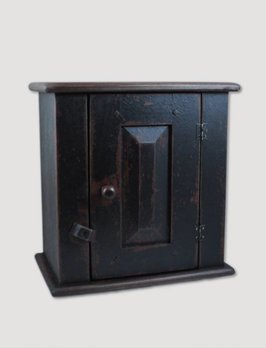 Hanging Black Cupboard with Door
A perfect keeping place for important items this Hanging Black Cupboard is a piece of Colonial traditions from a time gone by. From the workshop of Kenneth James this small cupboard will become an heirloom for generations in your family!
$197.00