Herbal Star 24oz Jar Candles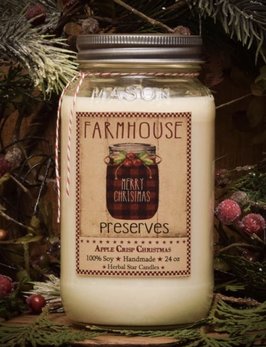 Apple Crisp Christmas Soy Jar Candle
Apple Crisp Christmas from blends yummy spices & warm apple crisp. It is not too sweet, and not too spicy. The warmth of the apple crisp & the spices really enhance this fragrance. Burn time 110 hours.
$27.95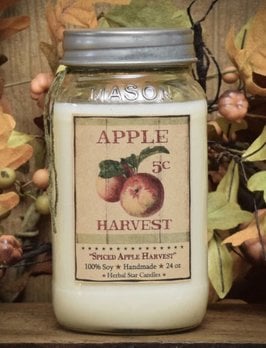 Spiced Apple Harvest Soy Jar Candle
The Spiced Apple Harvest scent is a wonderful fall apple with cinnamon spice, 100% soy poured into a 24 oz "Old Look" Mason Jar topped with a "vintage" tin lid! They burn clean with no smoke. Burn time of 110 hours.
$27.95