Warmers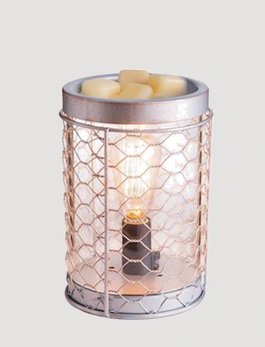 Chicken Wire Edison Bulb Illumination Warmer
The Chicken Wire Edison Bulb Illumination Fragrance Warmer brings a touch of farmhouse style for your home. It is designed to warm scented oils or scented wax melts creating the glow and ambiance of a burning candle while releasing the fragrance.
$25.95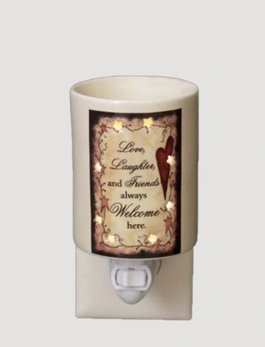 Love Laughter & Friends Warmer
Here's a Tart Warmer you're going to love, Love, Laughter & Friends! This warmer takes up no counter space and can go anywhere that you have an electrical outlet. Measures 4" x 3".
$12.99