Grain Sack Stripe Curtains/Runners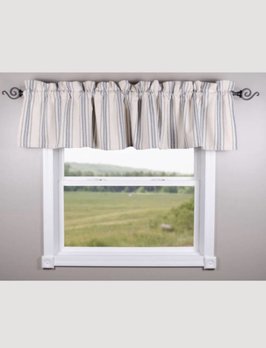 Grain Sack Stripe Lined Cream & Colonial Blue Valance
Grain Sack Stripe Valance has a timeless design. Bringing a touch of simplicity with a clean statement to any room. This Grain Sack Bed Cover is made of cotton. is made of cotton. This is a 72" x 15.5" fully lined valance with a 2" header and a 2.5" rod
$29.95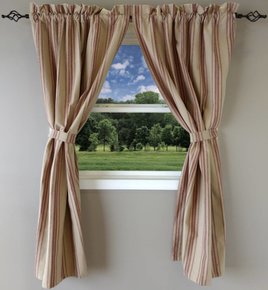 Grain Sack Stripe Panels Oat & Barn Red (2pcs)
Grain Sack Stripe Panels Oat & Barn Red (2pcs) has a timeless design. Bringing a touch of simplicity with a clean statement to any room. These panels are made of cotton. is made of cotton. Dimensions are 72" x 63".
$84.95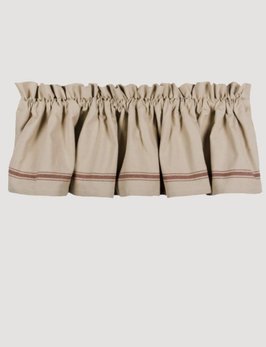 Grain Sack Stripe Lined Valance - Barn Red
Fall in love with the Barn Red Grain Sack Stripe Valance. This timeless design adds farmhouse style with the grain sack striped fabric! This rough textured cotton fabric is a natural tan color, with a bordered stripe in barn red.
$29.95