Maisie Bedding & Quilts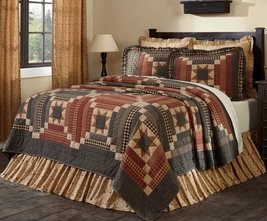 The Maisie Quilt features a mix of quilt blocks and a traditional Irish Chain pattern with Ohio Stars and Court House Steps. It features burgundy, black and khaki. The fabrics a mix of plaids, checks & a sweet black & khaki ditsy floral. 100% cotton.
$329.95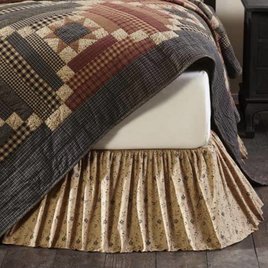 The Maisie Bed Skirt features a ditsy floral print on a tan base. The whimsical qualities of this bed skirt make it perfect for pairing with the stout log cabin blocks on the quilt. 100% cotton, finished with split corners.
$69.95