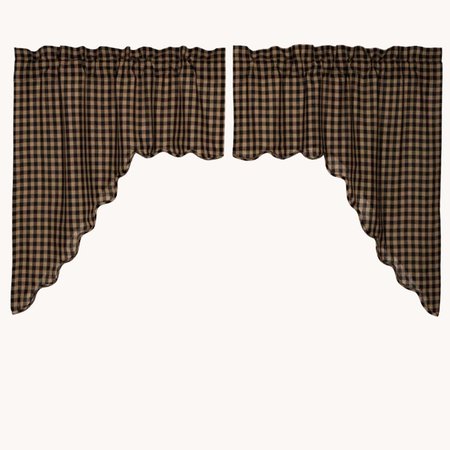 Black Check Scalloped Swag
$29.95
The Black Check Scalloped Swag Set, 2 pieces, has a black and khaki traditional check. These swags are 100% cotton fabric and come lined. Scalloped hem. The swags have a 3.25" rod pocket and a 2" header, which is included in overall measurements.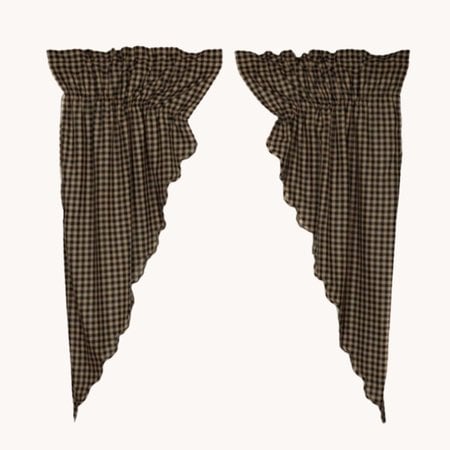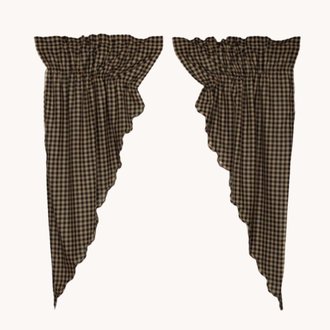 Black Check Lined Scalloped Prairie Curtain
$39.95
Black and khaki checks are blended with faded texture at points of intersection to give a modern facelift to the classic pattern on the Black Check Scalloped Prairie Curtain Set. Coordinates also with Farmhouse Star & Black Check Star Collections.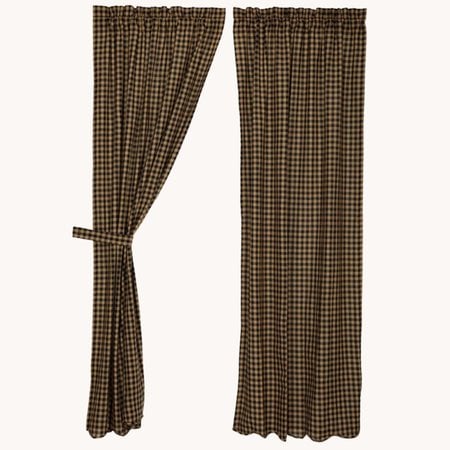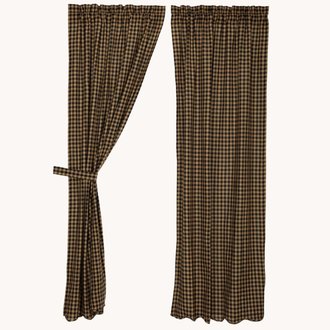 Black Check Lined Scalloped Long Panel
$69.95
The Black Check Scalloped Panel Set of 2 is a classic touch. Made of a single fabric; Machine stitched; Small scale black & khaki check fabric; Lined with white cotton; Scalloped edge; Features 2″ header & 3.25″ rod pocket; Includes 2 matching tie backs.