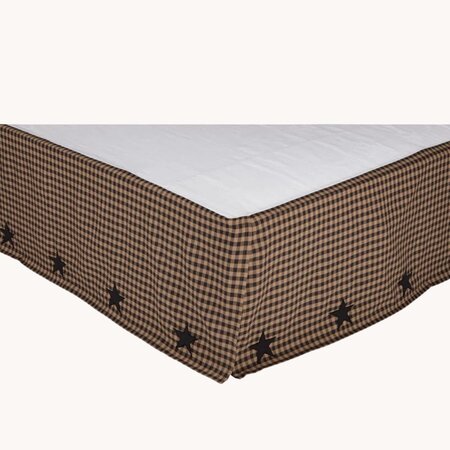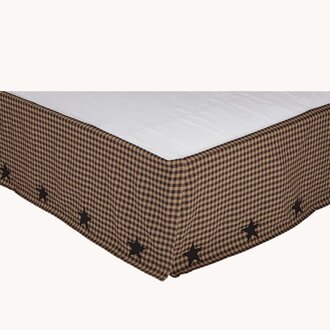 Black Check Star Bed Skirt
$49.95
This Black Check Star Bed Skirt mixes primitive check patterns with a bottom edge accented in solid colored 5-point star appliques to enhance the country home feel - 100% cotton. Coordinates with Black Star Curtains found on our site.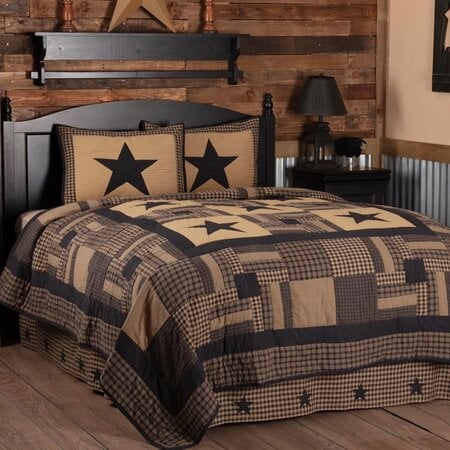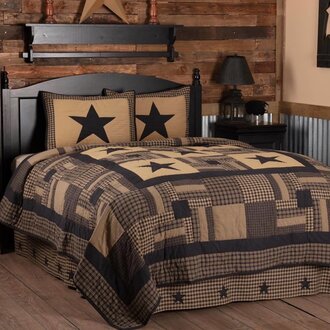 Black Check Star Quilt Bedding Collection
$119.95
The Black Check Collection quilt contains stitch in the ditch hand-quilting on check pattern, plaid, and solid cotton - features 5-point star and confetti block patches accented with solid and check fabric borders. Rich colors and authentic design.